TOUR BROADWAY WITH THOSE WHO HAVE FIRSTHAND EXPERIENCE
Our tour guides aren't just any tour guides. They're the actors, directors, and dreamers who give the Great White Way its heart and soul, and they'll show you New York City's Theater District in a personal, engaging way.
On our immersive guided tours, you'll hear stories of the great artists who have starred on these stages and learn some of the secrets that began backstage.
It's real. It's thrilling. It's Broadway — as you've never experienced it before.
Tom
Tom's theater credits include "West Side Story," "Man of La Mancha", "Carousel," "Oklahoma," "Fiddler on the Roof," and many others.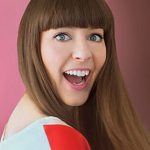 Brigid
An award-winning singer, Brigid has performed musical theater across the country and now calls NYC home.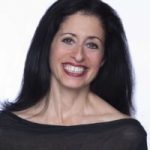 Linda
Linda is a jingles singer whose voice can be heard on commercials such as the "Crash, Bam, Alakazam" ad for Weight Watchers.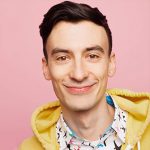 Filip
A winner of the Tim Sims Award and a Canadian Comedy Award nominee, Filip has also written for the NBC Scene Showcase (2015) and Canada's CTV/Comedy Network.
TOUR HIGHLIGHTS
Explore the bright lights of Broadway and Times Square with a theater professional.

Visit Hell's Kitchen to hear about its rough history and its true "West Side Story."

Learn how the Entertainment Capital of the World grew out of a horse-trading district.

Get tips for how to make it "in the business" if you want to star on Broadway someday.

Hear how the vaudeville palaces of the Great Depression turned into the TV studios of today.

See other legendary Broadway locales: Sardi's, Shubert Alley, the Edison Hotel, and more.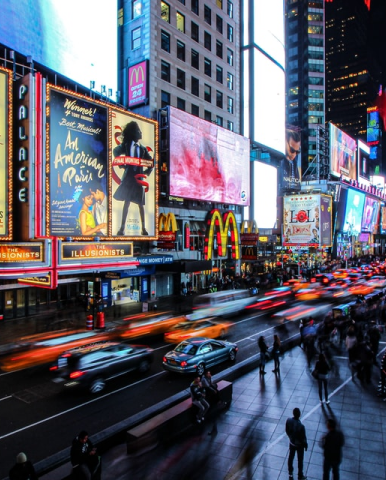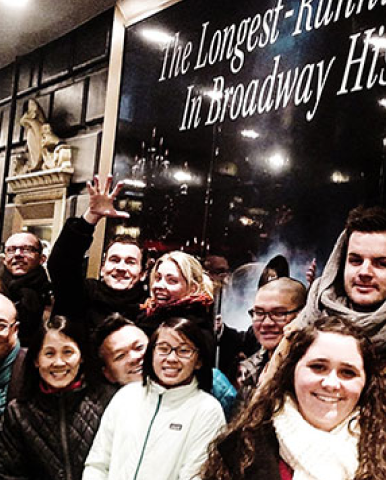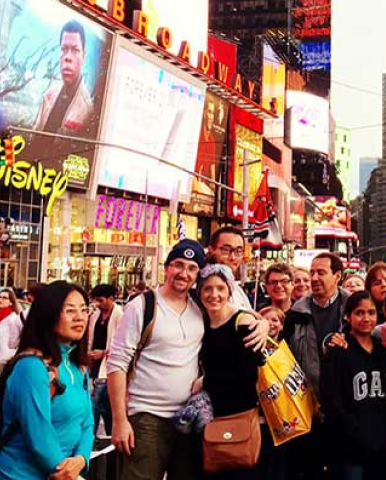 STEP INTO THE FOOTSTEPS OF GIANTS AND LISTEN TO THE STORIES OF GREATS LIKE ETHEL BARRYMORE, JUDY GARLAND, HUMPHREY BOGART, JULIE ANDREWS, AND SO MANY MORE, ALL NARRATED BY ONE OF OUR OWN BROADWAY HOPEFULS
You'll meet your guide at the feet of George M. Cohan, legendary pioneer of New York theater. From there, your immersive Broadway experience will lift the curtain on a world of auditions and opening nights, huge disappointments, and massive successes.
As you explore the Theater District, your guide will share their own tale of Broadway dreams. Our top-rated pros have extensive knowledge of show business and will weave their personal experiences into the larger historical narrative. What better way to see the bright lights of Broadway than through the eyes of an artist?
REVIEWS
Amazing tour
To be honest, I'm not a huge Broadway or New York fan, but the wife is, and this vacation was for her. However, I had a great time. Greg Uliasz was extremely informed, friendly, and enthusiastic. His extensive knowledge encompassed, not just Broadway and off-Broadway theatre, but he demonstrated a broad range of general knowledge of New York City, celebrities, and New Yorkers in general.
— Matthias P.
Do yourself the favour
It was really lovely to go back in time and hear the stories of Broadway and the actors journeys. You can't always get the full story on your own.
— Amy K.
Inside Broadway Tour! Fantastic tour! Fantastic guide!
We had Claire as our guide and she was amazing! Super personable, very knowledgeable and entertaining. I experienced the tour with my daughter for her 16th birthday and she absolutely loved it! Thanks Claire! You were the best!
— Bernie K.
Great Tour!
Frank was a great tour guide and did an amazing job of explaining everything about Broadway. From the area itself, to the shows (past and present) and even the history of the theaters. Given is theater background he was able to be engaged and answer all of our questions.
— Laura G.
MEETING LOCATION:
GEORGE M COHAN STATUE AT 46TH ST AND BROADWAY
Tour Ends: 46th Street and Broadway
Nearest Subways
a
c
e
to 42nd Street. Walk north four blocks, east one block
1
2
3
7
to Times Square 42nd Street. Walk north four blocks
n
q
r
to 49th Street station. Walk south three blocks
b
d
f
m
to 47—50 Street: Rockefeller Center station.
Walk west one block, south one block.
By Car
Note that the unpredictable traffic may cause you to be late and miss the tour. Please allow extra time if driving.
Open Map
Tour Bus Loading/ Unloading and Parking
List of DOT's authorized bus layover locations
Open List
Important Notes
Please arrive 10 minutes early as the tour starts on time. You will not be able to catch up to the tour if late.
Just tell the guide your name. No need to print out the ticket.
This tour runs regardless of weather conditions. In the rare situation when we have to cancel due to weather, you'll be allowed to reschedule or offered a refund.
Our guided tour is outdoors. Please dress for the weather and for walking.
Rescheduling Policy
We understand that plans change, so we offer free rescheduling anytime without penalty, even if you missed the tour.
For pass holders, you can always reschedule as long as your pass is valid for the day of the tour. If your pass is no longer valid on your rescheduled tour date, you'll be charged for the full amount of the tour.
Once you have been rescheduled, there are no refunds if you decide not to take the tour.